Chifley Reserve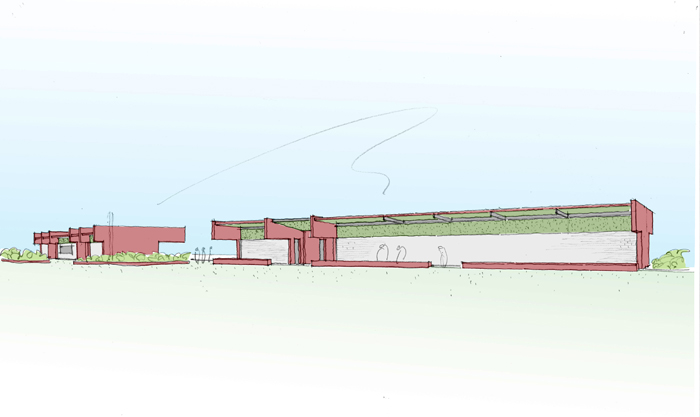 Randwick Council have employed Melocco and Moore Architects to design a new amenities block at Chifley Reserve, located in the southern part of the municipal area. The project brief included change facilities, public toilets, storerooms for sports clubs, kiosks and meeting rooms. Construction of these new buildings is part of a large masterplan to upgrade the entire park, therefore improving and increasing opportunities for sports to be played in this large reserve.
Siting the buildings between the two main sports ovals, along an east-west pedestrian pathway, creates a central focus for the reserve. Furthermore, the amenities act as a central point from which the observer can see activities on all sports fields.
The building form includes a series of off-form concrete blades, shaped to capture a long skillion roof and extenuate the east-west pedestrian pathway. These blades are located at the ends of the buildings and on either side of the breezeways, allowing transparency and access between the northern and southern sports fields.
This project is due for completion in 2014.